Bemer
(Bio Electro Magnetic Energy Regulation)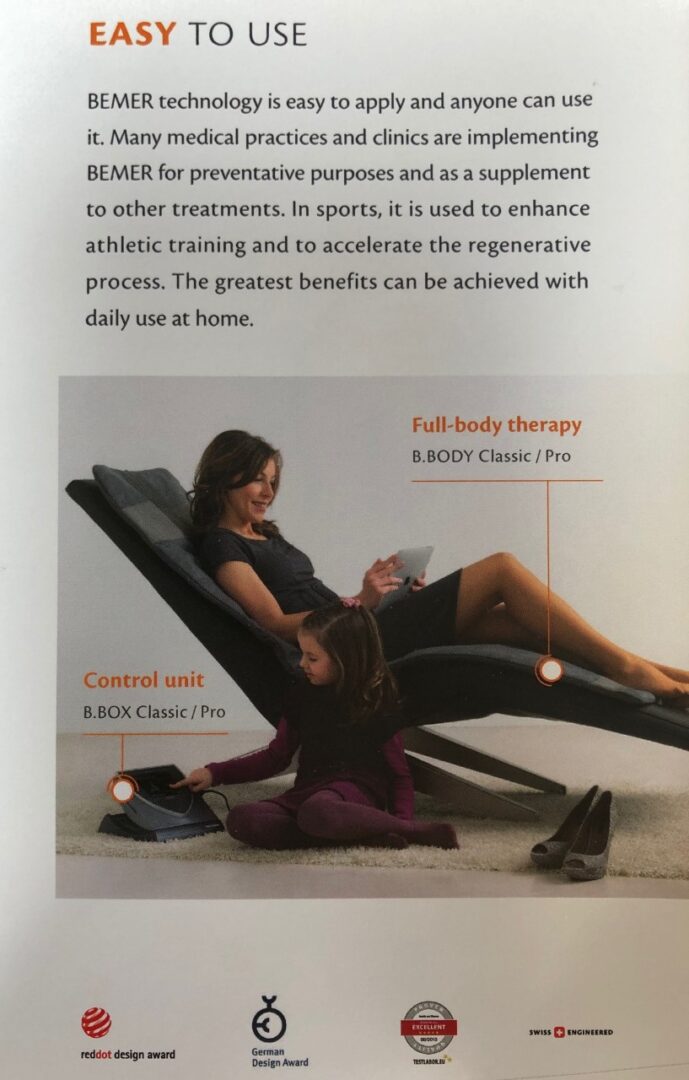 is going to be a game changer in the health and wellness world.  Electroceuticals will be replacing pharmaceuticals.  This is a FDA Class II registered medical device from Germany, developed in 1998, that increases circulation by 30% to the microvessel level.  Only 8 min/2x day strengthens blood circulation which rids the body of toxins, increases nutrient and oxygen supply to cells, enhances energy, concentration, sleep, speeds up recovery and most importantly, boosts our immune system.  Stop in for a complimentary session.
https://Vimeopro.com/kimsimsby/Value-of-Health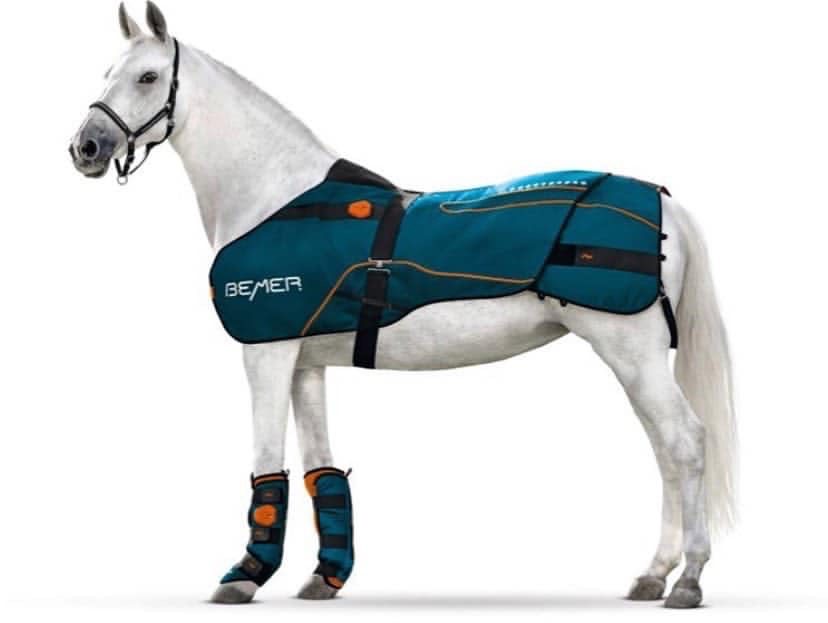 Improve the Well-Being
of Your Horse With BEMER Horse-Set
Sessions/Sales/Rentals
The BEMER Horse-Set brings the benefits of the proven BEMER physical vascular therapy to the equestrian world. It facilitates healing processes, promotes regeneration, helps prevent injury and enhances your horse's suppleness. You'll notice they initial effects after just a few minutes of treatment.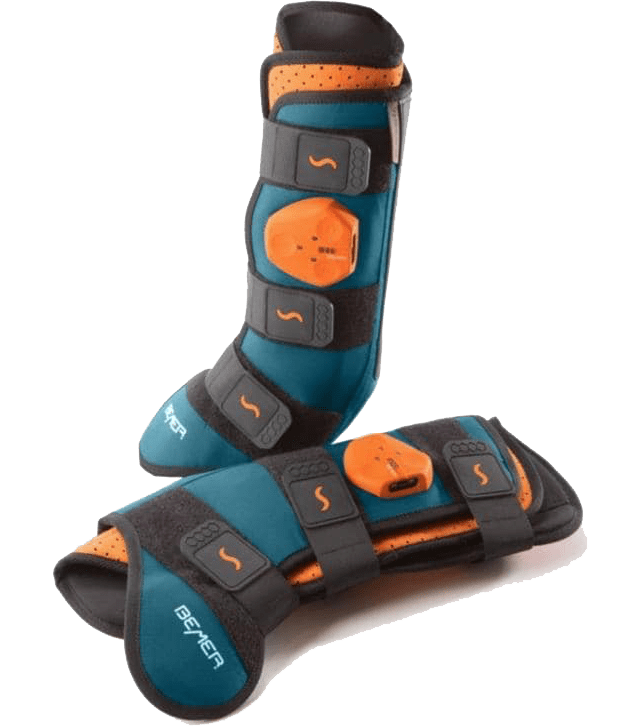 FOR THE LOVE OF YOUR HORSE. THE BEMER HORSE-SET.
The BEMER Horse-Set has been proven to have a positive impact on your horse's body. It strengthens your horse's health in terms of prevention and promotes regeneration after illness. It improves suppleness during training or when preparing for competitions. It can also provide valuable support during the healing process, including recovery from muscle tension or tendon/ligament/muscle injury.
PROFESSIONAL ATHLETES USE BEMER HORSE-SET
Boyd Martin - Olympic Eventing Athlete

Tom & Cade Mccutcheon - World champion million dollar reiners

Jessica Springsteen - Grand Prix winning show jumper

Victoria Colvin - SHJA International Hunter Derby Champion

Misdee Miller - World Equestrian Games Team Gold Medalist

It is truly remarkable at what BEMER has done to assist horse owners and vets around the world!
MADE FOR RIDERS. MADE FOR HORSES.
The unique bond between horse and rider is undeniable. That bond is why horseman will go to great lengths to ensure their horse feels healthy, relaxed, and safe. The best possible care for your horse made possible with the BEMER Horse Set will help you to optimize your next ride, whether for competition, training, or pleasure.
EFFECTIVE, ALL-ROUND THERAPY
The BEMER Horse-Set promotes healing and recovery, and helps prevent injury. It enhances suppleness – a prerequisite for motivation and willingness to learn – so your horse can exercise more effectively. The BEMER Horse-Set also helps your horse relax more easily both before and after exertion. You'll notice the effects on your horse after only a few minutes of treatment.